Wax 3D Printing
At 16 micron layer thickness as standard our waxes are extraordinarily smooth and accurate. We have two resident jewellers in-house who verify part resolution prior to casting or dispatch ensuring you receive the absolute best quality possible.
Plastic 3D Printing
Do you require parts for Silicone Moulds or for design verification? With our super-strong plastics you can do either quickly with a next day turn-around. Note: our plastic 3D prints are not suitable for casting.
3D Print Pricing Guide
All pricing shown excludes GST.
Service
Cost
Leadtime
Wax Print
From $30 depending on size.
Overnight
Repeat Prints
$8 for wax reprints when cast in gold, platinum and palladium
75% discount on wax reprints when cast in silver
35% discount on wax reprints when cast in non-precious alloys.
Overnight
Plastic Print
From $20 depending on size.
Overnight. Call for same-day service.
Rubber Mould
From $35 depending on size.
1 day.
Silicone Mould
From $45 depending on size.
1 day.
Injected Waxes
$4 per pumped wax.
Same day
Please notify us if you wish to order rubber or silicon moulds. Our online system will not estimate pricing automatically.
Design your own Sprue
We recommend for sprues to be added at the CAD design stage. This gives you greater control of the sprue location, ensures clean sprue connection and helps protect any critical, fragile features on the design. We are also masters of manual sprueing and take great care should you prefer for us to do this for you.
Here is a sprue design guide for your reference:
Lead Sprue

The main sprue that is attached to the investment casting tree.

Runner

A connecting or structural sprue added to give support to an object.

⌀

Sprue diameter
Standard Shank
Claw Setting ⌀0.8 mm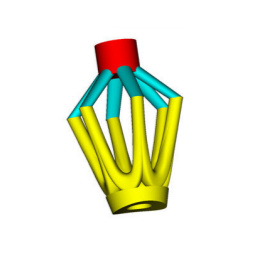 Claw Setting ⌀0.6 mm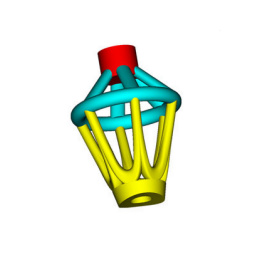 Wedder Edge Sprue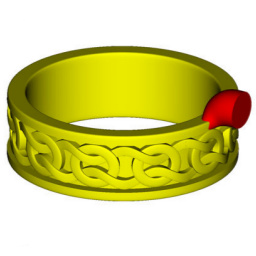 Wedder Spoke Sprue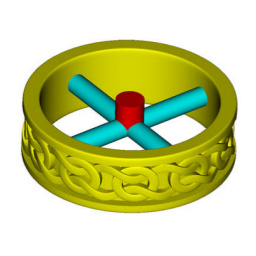 Wedder Loop Sprue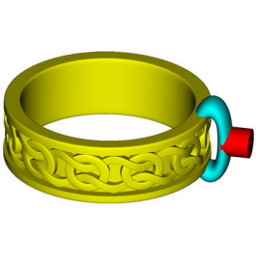 Small Basket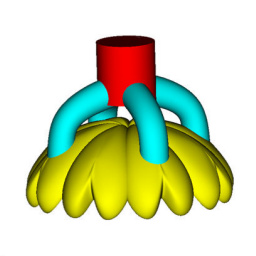 Nametag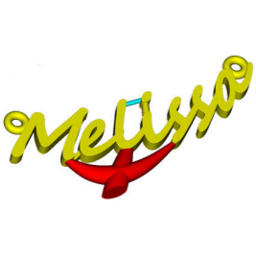 Shrinkage?
Our waxes print with zero shrinkage. We do get slight shrinkage during casting and this may only become an issue on larger items. Typically increasing the size of your design 1% is enough for casting unless you are making a mould where 3-4% is usually recommended. Note: this is only a guide and it is your responsibility to adjust sizing.
Exporting files to STL or SLC
We offer a high resolution 3D printing service and achieving this resolution starts with your 3D file. When exporting the STL from your CAD program, ensure the settings are set to a high resolution. If the file is exported at low resolution then this may show in the final part.
You can view the exported STL files using the free ASIGA Stomp STL viewer here: Asiga Stomp
Design Confidentiality
We take client confidentiality seriously. All data stored on our secure servers is encrypted and password protected. For extra peace of mind, we have our standard NDA available here: Non Disclosure Agreement
Frequently Asked Questions
How do your 3D printers work?
We operate a suite of high precision MJM (Multi-Jet Modelling) 3D printers. MJM is a process where a print-head deposits small droplets of object material and support wax onto a build plate. These droplets are placed precisely where they need to be to form a layer of the model. After the layer is formed the print-head rises a small amount and prints the next layer. The completed model is then placed in a solvent to remove the wax, leaving the finished object. The advantage of MJM is that it allows extremely high resolution and unrestricted geometries.
I cannot tell my models apart from just the thumbnail.
I am having trouble uploading my CAD models.
We accept STL or SLC files which are exported by most CAD programs. Our
Default Uploader
requires HTML5 or Adobe Flash support by your web browser. If you are using an older web browser without HTML5 support, try using our
Basic Uploader
which is compatible with all web browsers. Please contact us should your problem persists.
What maximum file size can I upload?
Our maximum allowable upload size for an individual file is 256 MB.
Some of my uploaded parts are marked with errors. Is this a problem?
It is common for CAD programs to export STL files with holes and edge ambiguities. Our server automatically checks uploaded STL files for errors and notify you. Our server software will often be able to close holes and fix basic errors automatically, but not always. It is your responsibility to provide error free build files to avoid delays in printing your part. If in doubt please call us.
How can I reorder one of my previous jobs?
Login to your secure online account and click on the
Gallery link
. This will take you through to your designs. Here you can add them to cart if you need to re-order certain designs. We have a 3D review option which allows you to rotate your designs in your browser.
Do you offer painting or metal plating service?
No. If you require painting or metal plating, we can send your parts directly to a third party supplier for you. Simply add their address to your account online and select their address on the models page as the shipping address. If you have already placed your order then please call us and we can add this address for you.